Manali : The name itself makes the adrenaline rush and raises the urge to quickly jot down all the mandatory items and head towards the cool mountainous ranges to enjoy the winter vacations.
Manali by name gives us a thought about the ranges and the trek to be carried upon. But in actual, there are yet
more places to go, there are yet more activities to carry out and far more sceneries than you can imagine.
One easily gets carried away by the most obvious places mentioned everywhere on internet but in actual, there are many other tasks which one can execute once they are in the laps of Manali, the heaven for mountain lovers. Such authentic scenes are present in the arms of this peak which one could witness and even a non-nature lover cannot miss to take a whole-full of.
Brightest skies to the lowest temperatures, silent echoes to the loudest melodies, craziest adventures to the calm ventures, all packed in one full place. This is what Manali is all about. You could spend the whole day without your phones in your pockets and still not care about it. That's the beauty this place beholds in its landscapes.
Here, Hiway Cabs brings to you the most wonderful creations of God and lets you heave a sigh of satisfaction after seeing the jaw-dropping sceneries one could only see in the images over Google.
Skiing is the first thing you could tick off the list: When you are in Manali, all you could see around is a layer of Snow with flakes pouring down at a subtle speed and a heartwarming level. This itself is so picturesque that you don't mind to stare at it for hours. However, when you have varied adventures to try, you should begin with the 'Skiing'.
The slopes of Solang Valley and Rohtang Pass offer you the most simple and easy paths to try out. You could begin with the sample moves over the snow and learn it with time.
When you are on a trip, you must carry first aid kit and a piece of comfortable sporty footwear which assist you to begin the journey of Skiing and then master it after certain levels of practice. Also, you could find many training institutes and well as trainers who charge according to your experience and assist you to master this sport in a short span.
Obviously, it's solely upon your interest to control what is there in your hands and legs. But yes, there needs to be a one who can guide you when you are amateur to this sport.
Two places which you must visit are the Solang Valley and the Rohtang pass, which you should not miss in any case. These places are a must visit when one comes to Manali on a trip. Heading 14 km to the north west of Manali town, this is no doubt one of the best tourist attractions and is a home to very huge number of visitors every year. From all over India, people wait for the peak season and plan out their trips to this place so as to enjoy the lovely weather and make the most of their outings.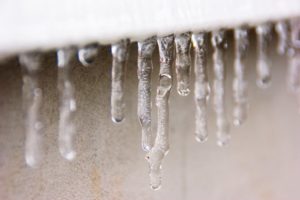 There is no way you could miss out the popular sports of this valley, the most favorite and popular one being Zorbing. You can accompany a friend as well as try this alone. Who could have ever thought, a ball is a fun to play within it. The plus point is there is not entry fee for this Valley. You could experience the lowest of temperatures and still not pay a penny for it.
Rohtang Pass is another must-go place when you visit Manali. These few places are those you cannot afford to miss since Manali is famous for these locations and the activities they offer. Spare around 4-5 hours of your trip and plan to visit this part of Manali. It is about 3900 metres above the ground level and you can reach there only by road.
This pass is such an ultimate beauty. Even Bollywood stars and directors have chosen this place to capture the splendor of white flakes and flecks. "Jab we Met", "Yeh Jawani hai Diwani" are some of the recent Bollywood movies which have been shot at this wonderful place. This is situated around 51 km away from the town and is termed as a landscape unknown and unseen. Owing to the vast snow stretch and ultimate natural beauty, this has been termed as a heaven to the snow-loving adventurers.
You can book passes to reach to this place. One can book online beforehand or can book once you reach there on a FCFS basis. The ticket costs about 500 INR and an extra 50 INR as a congestion fee imposed by Natural Green Tribunal. Despite these charges, no one misses this pass and takes out time to make their trip memorable.
Around 17 km from the main city, this is something you can never think to miss. You can make a note of all the essentials to carry upon on this trek and just pack the minimum luggage and head towards this trek. Make sure to carry your warm clothes and a medical kit for your savior. The places can be a little rural so carry along some stuff to fill in your tummies on the way and at the destination. There are many travel packages and you find people you would assist you while you are on your way to such distant places.
This temple is very famous and the most googled destinations of Manali. It is situated in the most soothing landscape. You must cover this temple off from your bucket list of the places to visit in Manali. The wooden doors, broad hallways and cone-shaped roof are some of the striking features of this temple.
You must cover another trek when you visit Manali is the Chandartal Baralacha
trek which is again an adventure in itself. Pack your bags and move out to this peak which is located around 4000 meters above the ground level. This is a major attraction the people who love travelling and trekking. Chandra River, a major tributary of river Chenab gives rise to a lake which surrounds the peak of Chandartal.
The Great Himalyan National Park
This is located around 63 km away from the main city and is a
home to myriad of flora and fauna. The path to this Park is a peaceful trek. Even this park offers an extra enjoyable stay to the tourists. There are many stays and food joints to make your travel comfortable and memorable.
Hiway Cabs offer you the most comfortable trips. You can contact us for your trips to these places at your accordance and at your peace. We wish to serve you with the utmost responsibility and your level of satisfaction. If satisfied, please give us a chance to prove our worth.