Delhi is synonymous with smog, loud noises, congested areas, and incessant traffic. Life in Delhi is not a piece of cake. Are you tired of your mundane everyday routines? Are you in desperate need of a rejuvenating weekend road trip but are tired of the same old tourist spots? These off-beat destinations in Delhi can provide you with an extraordinary experience. Get away from the hustle and bustle of the city and engage in unforgettable adventures. Away from the masses, discover the natural beauty, different cultures, and a plethora of new things these places have to offer. We've created a list of some of the most stunning yet underappreciated travel places that should be on your bucket list.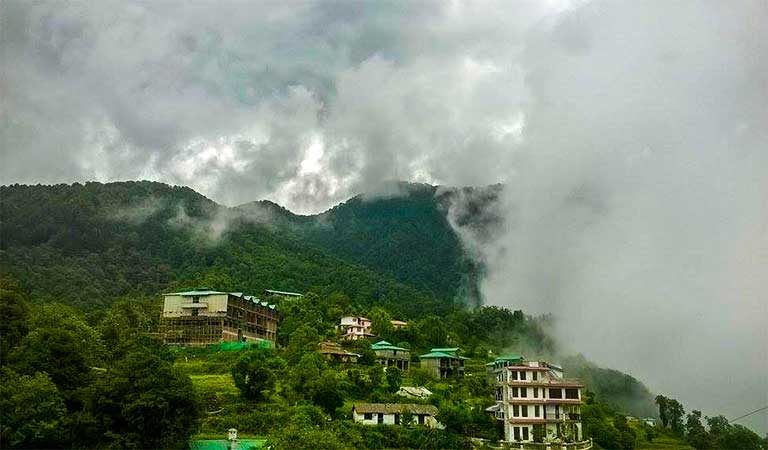 Pangot – Bird Watcher's Paradise
Pangot is a village tucked away in nature, about 15 kilometers away from its famous cousin, Nanital. Pangot has magnificent beauty, a spectacular view with snow-clad mountains in the background, and lovely weather. Dense forest, small trickling streams, and walking trails surround Pangot.
Pangot is well-known for its diverse flora and fauna. With almost 350 species of birds living here, Pangot is undoubtedly a bird watcher's paradise. Camping, bird watching, and trekking are the most popular activities at Pangot. Pangot to Naina Peak and Pangot to Corbet National Park are two famous trekking trails for tourists seeking an adventure.
Fagu – Basecamp for Trekkers
Fagu is a small snowy and charming village located on the Hindustan-Tibet road, approximately 2450m above sea level. Fagu is a trekker's basecamp, gifted with endless beauty. It is surrounded by a deep forest, apple orchards, and stunning flower fields.
It cradles luxuriant greenery and makes you feel one with nature. Skiing, camping, and trekking are a few of the popular activities here. A visit to Fagu should be on your itinerary.
Bir Billing- For the Adventure Seekers
Bir Billing is a small village surrounded by nature. The village is heavily influenced by Tibetan culture Bir Billing requires no introduction if you want to enjoy adventurous activities such as camping, paragliding, and tracking.
Bir Billing is at the top of every adventurer's list since it is an excellent location for paragliding. Bir Billing is not for the faint-hearted. . If you visit Bir and stay within the confines of a hotel, you will surely lose out on a fantastic experience.
Khajjiar – Mini Switzerland of India
Away from the tourist spots of Himachal, Khajjar is an undiscovered treasure. The off-beat town is also known as India's "Mini-Switzerland." It is lovely and tranquil, with hills, lakes, and meadows. It's absolutely lovely to wander around the gorgeous surroundings or go for long hikes.
Visitors can also participate in adventure sports such as paragliding, horseback riding, and zorbing. Summers are lovely, while winters bring snow. When the city becomes too much for you, unwind in Khajjiar.
Kasauni- Unwind and soothe your mind
Kausani is a hill station in Uttarkhand, adorned by long pine trees and beautiful hills. Nature is at its best at Kasauni. It is a sight for sore eyes. It is unrivaled in terms of magnificent beauty, gorgeous views. It will capture your attention with its enthralling sunrises and sunsets Kasauni is unquestionably a go-to spot for anyone seeking privacy.