Exploring the Expansive Service Areas of HiWay Cabs: Chandigarh, Gurgaon, and Amritsar
In the ever-evolving landscape of transportation services, HiWay Cabs has emerged as the best taxi service in Gurgaon, Chandigarh & Amritsar. We are a reliable and customer-centric player. With a commitment to providing top-notch services, HiWay Cabs has expanded its operations to three diverse locations – Chandigarh, Gurgaon, and Amritsar. This strategic expansion has allowed the company to offer a wide range of services with its self-owned fleet. In this blog, we will delve into the various service areas that HiWay Cabs covers in these three locations.
HiWay Cabs: Service Locations
Chandigarh – The Heart of Operations:
Chandigarh, known as the "City Beautiful," serves as the central hub and head office of HiWay Cabs. This city's unique design and strategic location make it an ideal base for the company's operations. HiWay Cabs in Chandigarh offers a plethora of services to cater to the diverse needs of its customers. being operational for over 6 years in the city, HiWay cabs has made its name amongst the best taxi services in Chandigarh. The services most often used in the city are:
Airport Transfers: HiWay Cabs ensures seamless and comfortable transfers to and from Chandigarh International Airport. Whether you're a tourist or a frequent traveler, their reliable airport transfer service guarantees a hassle-free journey.


City Tours: Chandigarh, with its architectural marvels, is a city worth exploring. HiWay Cabs organizes city tours that cover key attractions, such as the Rock Garden, Sukhna Lake, and the Capitol Complex.


Outstation Trips: Beyond the city, HiWay Cabs offers outstation taxi services, allowing travelers to explore nearby destinations like Kasauli, Shimla, Manali, Rajasthan, Uttarakhand, and Amritsar with utmost convenience.


Wedding and event logistics

: As Chandigarh has become one of the preferred wedding destinations, HiWay Cabs is fully equipped to handle complete wedding logistics. Having managed celebrity class weddings as well as large scale wedding functions, we have an efficient team to cater to requirements of all stature. 
Gurgaon – Bridging the Corporate Gap:
Gurgaon, often referred to as the Millennium City, is a bustling corporate hub near the national capital, Delhi. HiWay Cabs recognizes the needs of corporate travelers and residents in this area, providing customized services. HiWay has made its name amongst the best taxi service in Gurgaon. The most requirements arising out of Gurgaon are:
Corporate Transportation: HiWay Cabs in Gurgaon specializes in corporate transportation solutions, ensuring that professionals can commute comfortably to their workplaces and meetings.



Local Transportation: Whether it's a meeting, a shopping spree, or a local sightseeing, HiWay Cabs offers local transportation within Gurgaon for a hassle-free experience.



Event Transportation

: Gurgaon is a hotspot for events and conferences. HiWay Cabs assists in managing transportation logistics for conferences, conventions, and special events. 
Amritsar – The Cultural Gem:
Amritsar, known for the Golden Temple and its rich cultural heritage, is another prominent location where HiWay Cabs operates. The services in Amritsar showcase the company's commitment to providing a comfortable and memorable experience. Here are the most requested services in the Golden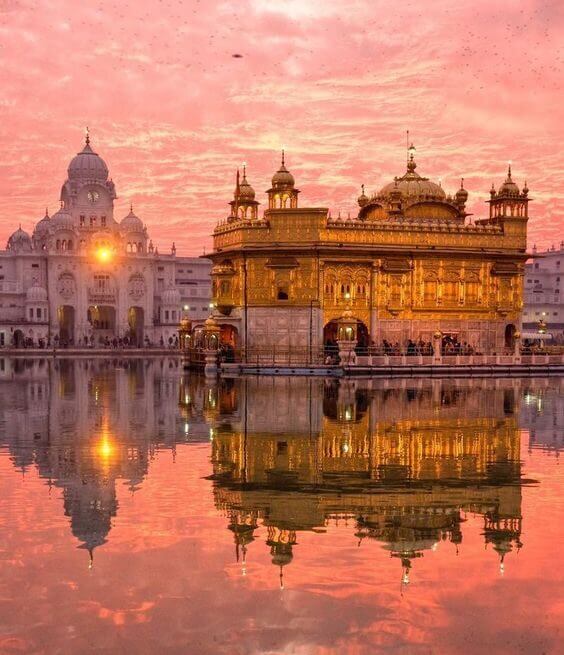 Pilgrimage Tours: The Golden Temple is a revered spiritual destination. HiWay Cabs organizes pilgrimage tours, ensuring travelers have a serene and spiritual visit.



Local Sightseeing: Amritsar has much more to offer, and HiWay Cabs facilitates local sightseeing, covering attractions like the Jallianwala Bagh and Wagah Border. The tour also helps travelers explore the rich culture, food and history reminisce of the place.



Intercity Travel:

Amritsar is well-connected to nearby cities like Chandigarh and Ludhiana. HiWay Cabs offers intercity travel options to explore the Punjab region.
Having worked in the logistics industry for over 6 years, HiWay Cabs has made significant strides in the transportation industry by expanding its services to Chandigarh, Gurgaon, and Amritsar. Each location caters to the unique needs of its residents and visitors, reflecting the company's commitment to customer satisfaction. From corporate transportation to pilgrimage tours and airport transfers, HiWay Cabs continues to be a trusted partner in ensuring convenient and comfortable journeys across these diverse regions. Whether you're exploring Chandigarh's modernity, Gurgaon's corporate culture, or Amritsar's rich history, HiWay Cabs is there to make your travel experience seamless and enjoyable.
Frequently Asked Questions on the Best Taxi Service in Gurgaon, Chandigarh & Amritsar